5 digital marketing mistakes you should avoid
Since its beginnings, digital marketing has never stopped evolving and expanding.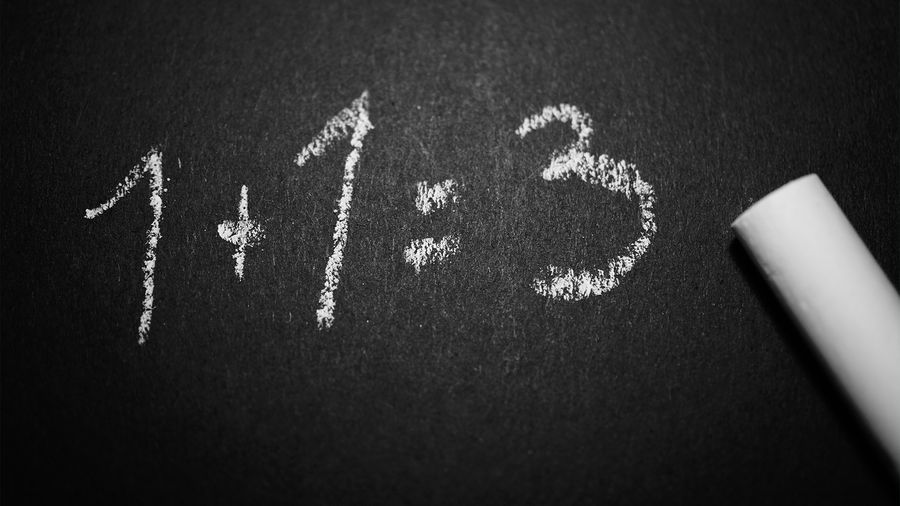 Juggling SEO, paid advertising and content strategies while maintaining an up-to-date, functioning website can seem like a daunting task, but hopefully I can help clear things up.
Here are the five biggest digital marketing mistakes and why you should avoid them.
Neglect of SEO
Whether you've been in the industry for years or you're new to the internet, you've probably heard that SEO (search engine optimisation) is dead.
Most of the time, the person saying this has a skewed perception of SEO and expects it to bring immediate benefits instead of long-term benefits. The truth is that ignoring SEO and focusing solely on paid advertising is a dangerous game for any business with a digital presence. Because once the ads stop showing, your entire search presence is gone. It takes patience, but building your organic presence in the search engines will help ensure that your website receives a steady stream of visitors for years to come.
SEO tactics may have changed quite a bit over the years, but that doesn't mean they're really at an end. In my experience, SEO doesn't just happen on its own. You need a successful plan based on responsive web design and technical know-how.
Optimization for search algorithms
Wait a minute, we just learned that it is in your best interest to optimise your website for search engine algorithms, right?
That may be true, but it's important that we remember the phrase "too much of a good thing". If you focus only on what the algorithms like, you can inadvertently make your website unbearable for humans. Keyword stuffing, repetitive content and over linking can make your site look like a giant pile of grammatical errors. Not only does this look bad to your potential customers, but this kind of "over-optimisation" can also cause algorithms to ignore your site.
To find the happy medium between algorithm and human preference, it's best to write your content the way you'd like it to read first, then go back and identify the areas that could be optimised. If it feels and reads good for you, chances are it will read well for your customers too.
Ignorance of social media
Although the days are gone when social media was just a fad, some business owners still don't seem to understand how effective social media can be when used correctly.
Maintaining an active social media presence shows potential customers that you are engaged with your community and that your business is still active. If a social media user discovers your company's website and only sees that your last update was in 2016, they may rightly assume that you have gone out of business.
With a strong social media marketing strategy and modern marketing tools, it's easier than ever to ensure that all your pages stay up to date. I believe that a good social media strategy doesn't happen overnight. It requires strategic planning, consistency and delivering content that informs and engages your audience.
Missing clear strategy
One of the most important steps you will take during the planning process with me is to create a marketing roadmap.
It will change throughout the course of your digital marketing, but this is important. You need to have an idea of what progress you want to see and how you want to achieve it. If you dive headfirst into digital marketing without a strategy, you can easily overwhelm yourself and lose track of what's important.
Building a coherent digital strategy can be challenging, but it doesn't have to be frustrating.
Bad website design
Let's say you've optimised every other aspect of your digital marketing strategy.
Your website is optimised for your target keywords, your ads have been placed with surgical precision, and your social media accounts are active and engaging. Your website is seeing first-time visitors, but none of them are converting or staying on the page for more than 5 minutes.
What's wrong?
No matter how great the rest of your strategy may be, if your website isn't delivering a great user experience, you're stopping several miles short of the finish line. Your website is the digital equivalent of a brick and mortar retail shop. It represents the quality of your services and your business. In today's competitive digital world, a unique and user-friendly web design is essential to stand out from your competitors. The effort you put into the design of your website reflects positively on the effort you put into your services and could be the deciding factor between you and your competitors.
Keeping up with the latest design trends and website standards may seem like a Herculean task, but it is one of the most important decisions you can make for your business.
While these are some of the most common digital marketing mistakes to avoid, it's important to note that there are always new challenges and new best practices to consider in this ever-changing field.
If these guidelines feel overwhelming to you now, I'm here to support you. Contact me today and I will walk you through this strategic process together.